---
Enjoy Your Shower with Higher Pressure and Less Water Consumption!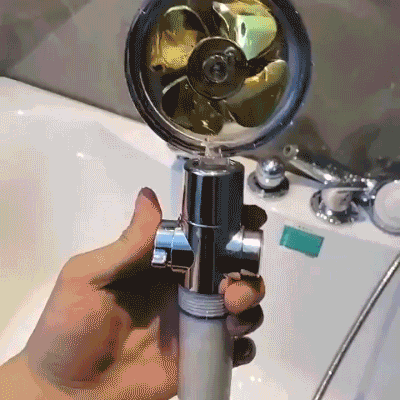 Introducing the High-Pressure 360-Rotating Shower Head that brings you and your families the best shower experience. The water is fine dense and uniform that makes the skin feel gentle and comfortable. The showerhead features a unique propeller-driven design, fan turbocharged water flow, helps you clean up residual soap bubbles in seconds.
Key-Benefits:
✔️ Ultra-comfortable shower experience
✔️ Saves up to 40% water usage
✔️ Easy to set up and use
✔️ Can effectively remove most of the impurities in the water
✔️ Universal 360-degree rotation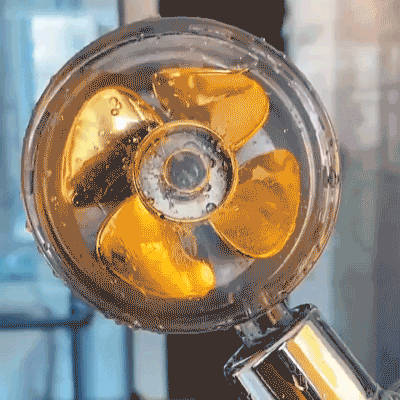 ✅ Unique Propeller Driven Design
Powerful jet water mode, fan turbocharged water flow, which can help you clean up the soap bubbles and hair remaining in a few seconds. It's also an excellent choice for pet showers. And all of this can be achieved with just one button.
✅ High Pressure Showerhead
Adopts a unique internal structure and air-in technology so that it can provide powerful water flow even at low water flow and low pressure. You will never be troubled by the low water pressure at home again. Excellent replacement for your high-pressure showerhead.
✅ Water Saving
Propeller Driven Showerhead uses micro nozzle technology makes the outlet holes smaller and denser, increasing the speed of the water flow, At the same time Up to 40% more water-saving than the ordinary showerhead.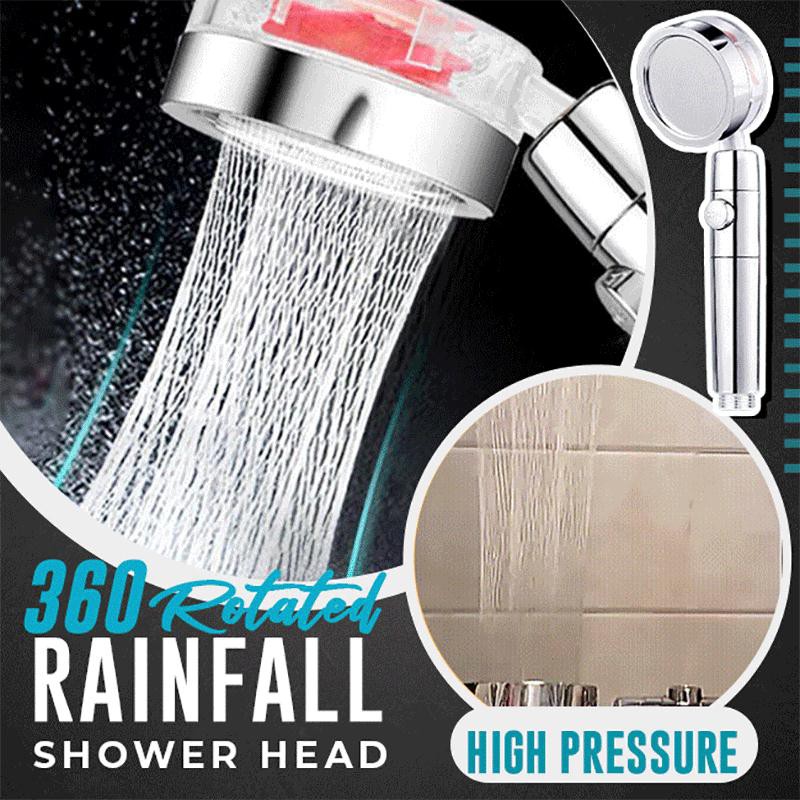 ✅ Easy Tool-Free Connection
No need to call a plumber, easy installation, simply screw onto any G1 / 2 thread shower hose. Can connect to any standard shower hose easily.

✅ 360 Rotating Shower Head
High-quality ABS material and stainless steel panel, environmental protection, and durability, Universal rotating 360 degrees spinning around.
✅ Widespread Application
You can shampooing your hair, shower, bathing your kids, washing your dog, and even flush the toilet as much as you want, either men, women, or kids to unwind after a hard day with a relaxing rain shower, it's the ultimate way to bring a piece of spa luxury to your home.
Order Today and Get 1 free!
Don't like Snowflake Multi-Tool? No problem! We have a 30-day "Not Satisfied? Money Back" policy. Plus, our customer service is available 24/7. Don't hesitate to contact us if you have any questions.
GUARANTEES AT GERMATO
✔️ Free delivery throughout the United States!
✔️ We value flawless customer service that is available 24/7 for all questions and/or complaints.
✔️ We offer the customer the option to return the product 30 days after it has been received. For more information on the return policy click here.
✔️ germato.com uses a secure internet environment. Your transaction data is sent encrypted via an SSL connection. SSL (or TLS) is a technology that encrypts the data sent between server and client, meaning it cannot be monitored or manipulated by a third party.